Quality Accounts for NHS Providers
A Quality Account is a report about the quality of services offered by an NHS healthcare provider. Each year local Healthwatch are given the opportunity to respond to these. Find out more about this and read our responses to providers.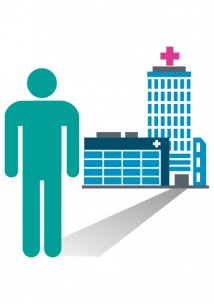 What is a Quality Account?
A Quality Account is a report about the quality of services by an NHS healthcare provider. The reports are published annually (by June 30) by each provider, including by those from the independent sector, and are available to the public on the NHS website.
Providers are required to share draft Quality Accounts with and seek comments from NHS England or relevant Clinical Commissioning Groups, Overview and Scrutiny Committees and local Healthwatch. Comments received from these stakeholders must be published in the final published Quality Accounts
What is meant by quality?
The quality of services is measured by looking at:
patient safety,
the effectiveness of treatments that patients receive
and patient feedback about the care provided.
We are in a good position to provide meaningful comment on draft Quality Accounts, as well as working with the providers to develop priorities for improvement.
Questions for us to consider when providing comment on Quality Accounts include:
Does the draft Quality Account reflect people's real experiences told to us by service users and their families and carers over the past year?
From what people have told us, is there evidence that any of the basic things are not being done well by the provider?
Is it clear from the draft Quality Account that there is a learning culture within the provider organisation that allows people's real experiences to be captured and used to enable the provider to get better at what it does year on year?
Are the priorities for improvement as set out in the draft Quality Account challenging enough to drive improvement and it is clear how improvement has been measured in the past and how it will be measured in the future?
Our responses
Read our responses to provider Quality Accounts