Quality Account Report 2020/21
A Quality Account is a report about the quality of services offered by an NHS healthcare provider. Each year local Healthwatch are given the opportunity to respond to these. Find out more about this and read our responses to providers.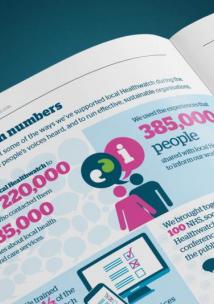 We work with volunteers who assist us in replying to the Quality Accounts produced each year by NHS Trusts.
This year we replied to the Quality Accounts of:
We would normally reply to the Trusts Quality Accounts during April /May, but this year  (2020/21) because of COVID-19, the NHS gave each Trust extra time to produce their Quality Account.
NHS Trust Quality Accounts 2020/21 report