Community Pot Project 2019/20: Swallow Charity
At the beginning of 2020 we invited organisations across B&NES to apply for our Community Pot fund. SWALLOW received funding to support adults with learning disabilities to transition back to 'normal life' after the COVID-19 lockdown. Find out more.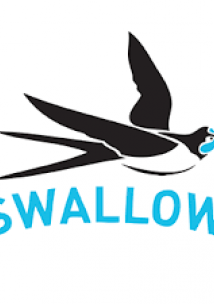 Swallow engaged with 84 individuals to understand their changing needs and assess their requirements and what support would need to be involved.
During the lockdowns some people wanted to simply stay safe but they wanted to send heartfelt messages to one and other.  To facilitate this, they created cards for people to write or draw messages on so that they could let people know that they were thinking of them.
When Swallow knew what people wanted to engage in, they developed virtual groups such as:
support groups
art groups
exercise classes
quiz nights
bingo
choir
Between 8 -15 members attending each online activity
Many people have become experts at keeping in contact virtually whilst other are digitally excluded.  For these excluded people they arranged for 1-1 support to help them to access the internet or once lockdown eased we brought people together for support / activities and used Perspex screens to keep people as safe as possible.