OTR BANES Community Pot Project Report 2018/19
This project set out to explore the issue of rural isolation in BANES and understand what the impact for young people who experience this has on their ability to engage in health services, specifically mental health provision.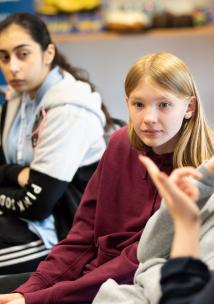 A total of 10 focus groups were carried out by in schools and youth settings across Bath and North East Somerset with young people ranging from 11-21. In total 245 young people participated in focus groups.
A 28 question survey was written in conjunction with young people from the Youth Voice team at OTR BANES and was used alongside the face-to-face workshops. The survey was also shared across social media channels.
Key themes
Off The Record (OTR) BANES found out from young people how they feel in relation to a range of issues relating to mental health, access, stigma and issues relating to LGBT+ and support.
As a way of getting conversations started they surveyed young people in the focus groups with the following sentence starters using either a game of Jenga or a spoof newspaper to fill in (depending on the group): 
Young people are…
Young people need…
Mental health is...
The biggest issue facing young people today is..