Thames Valley Cancer Alliance calls for you to Know Your Cancer Risk
The Thames Valley Cancer Alliance is calling on the public to know their lung cancer risk as they launch a localised campaign to increase awareness of symptoms and speed up diagnosis.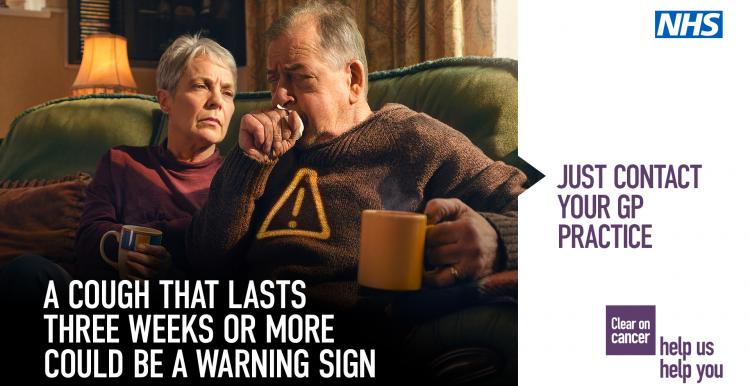 The Thames Valley Cancer Alliance is asking the public to know the risks of lung cancer and the symptoms to spot through their latest awareness campaign.
As the coronavirus pandemic's impact on all aspects of our health is acknowledged, the Thames Valley Cancer Alliance is seeking to reassure the public that the NHS is not closed and that your GP is still here to help you. Speaking of the campaign, the alliance shared the importance of people not being prevented from seeking medical advice when they need it because of the pandemic.
We can see from our data that fewer people are contacting their GP with concerning symptoms and that a higher percentage of the referrals made for suspected cancer are being diagnosed at a more advanced stage. This means people may be sitting on their symptoms – either because they think they might have COVID-19, or they are afraid to catch it, or maybe they think the symptoms will simply go away.
The Thames Valley Cancer Alliance campaign hopes that the '#KnowYourCancerRisk' campaign will help people to understand the signs and symptoms of cancer and to understand that lung cancer is not unique to smokers.  
Although smoking will increase your risk; there are other factors that can mean you are more at risk from Lung Cancer, such as family history, growing up around smokers, and/or working in certain environments where asbestos may have been present.
As well as a persistent cough, other symptoms can also be,
coughing up blood
sudden weight loss that you cannot explain
fatigue (extreme tiredness)
a loss of appetite
To reassure the public and encourage them to get checked if they do have symptoms or concerns, Jennifer Graystone, Clinical Director at Thames Valley Cancer Alliance, explains the steps that will be taken if your GP has concerns about lung cancer.
If your GP is concerned about lung cancer, they will send you for a chest x-ray. If this looks suspicious, they will refer you on a fast track referral to the hospital and it is likely that you will be sent for a CT scan. Your clinical team will explain everything to you and provide you with leaflets or links to online forms you can read to get more information.
The hope of the local cancer alliance and the NHS campaign 'Help Us, Help You'  is that those who think they are helping the NHS by keeping away, will see the importance of getting help early.