NHS acknowledge delays on complaint responses in light of COVID pressures
In February, NHS England and Improvement acknowledged that NHS providers may take longer to investigate and respond to complaints. This is to allow providers to concentrate on front-line duties and responsiveness to coronavirus (COVID-19).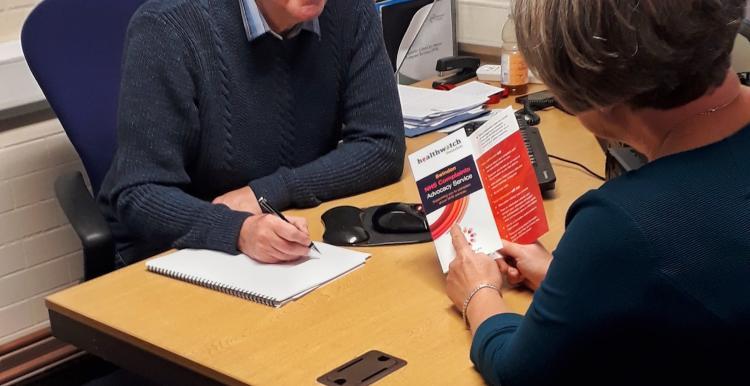 The announcement came as NHS providers have been called to support the COVID-19 vaccination scheme as well as the increase of workload created by the pandemic.  
It is understood, the arrangements to take longer to respond to complaints will be in place until 30 April 2021.
In the meantime, the NHS acknowledges that the decision will create questions and has put together a series of answers to help provide further information, see below;
This decision was taken mainly due to clinical staff, including GPs, needing to prioritise front-line patient care and support the vaccination programme.
We are sorry that the complaints process may now take longer than usual.
 Can I still raise a new complaint?
Yes, organisations should make sure patients and the public are still able to raise concerns or make a complaint. However, complainants should expect there to be a delay in investigating and responding to their complaint.
All providers should continue to acknowledge and log complaints. If they relate to patient safety, practitioner performance, or safeguarding, immediate action should be taken where necessary.
Yes, assuming the NHS organisation you are contacting has a PALS team.
 Will all NHS organisations delay their complaints process?
All NHS organisations have been given the option of taking longer to investigate and respond to complaints – this includes NHS England, hospital trusts, GP and dental practices, pharmacists, and clinical commissioning groups (CCGs). However, this is not enforced and some organisations may continue to deliver their complaints process in the usual way.
 Can you make an exception for my case?
We have asked providers to be mindful of their responsibility to support vulnerable people who may be distressed by their complaint response being delayed. In these cases, providers should continue to ensure appropriate action is taken where they can, as well as signposting to an organisation that may be able to provide support.
We have also asked providers to give consideration to complainants who, at the time of this announcement, have waited an excessive amount of time for their response (specifically those who have waited six months or more). These should be reviewed to decide if and how these can be resolved to the complainant's satisfaction.
These arrangements are in place until 30 April 2021.