COVID concerns stop 1 in 3 women from attending cervical screening invitations
A survey conducted by the Eve Appeal charity has found that nearly 1 in 3 women who didn't attend their cervical screening test when invited in the last twelve months did so because of coronavirus concerns.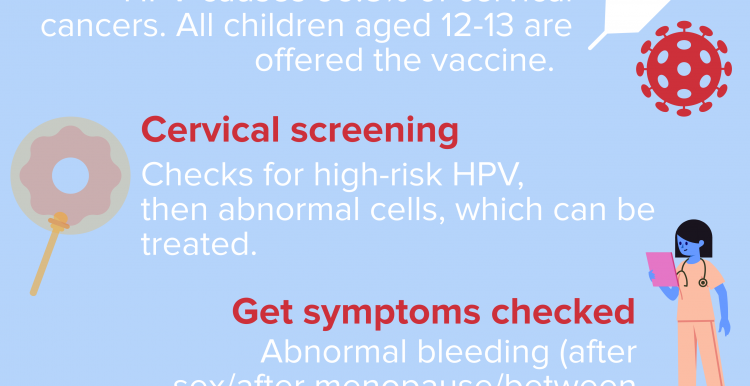 Cervical cancer is almost wholly preventable with the HPV vaccination programme, cervical screening, and good awareness of symptoms.
However, the COVID-19 pandemic has increased anxiety, and caused patients to question if appointments were still going ahead; 
21% were worried about catching or spreading the virus

10% believed their appointment wouldn't go ahead due to the restrictions

17% didn't want to attend

13% felt too busy

13% said it wasn't a priority for them at the time  

17% had had a bad past experience with screening

15% said it would be too difficult for them to do
Out of the women surveyed (YouGov) 28% hadn't attended their screening if invited in the last year.
From 18 - 24 January 2021, is Cervical Cancer Awareness week, and The Eve Appeal wants to encourage everyone invited for their screening to attend, and if concerned to call their GP beforehand or speak to the Ask Eve nurse service for advice and information.
Cervical cancer is almost wholly preventable. If you're due, book your cervical screening test now.
If you have any worries or questions in regards to your cervical screening, you can ask for advice and support here: 
020 7605 010