How easy is the find a NHS Dentist as a new patient in B&NES?
Over the last few months have been investigating how easy is it to access NHS Dentistry across Bath and North East Somerset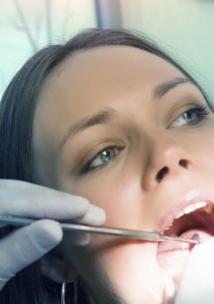 Background
For the last 11 years, access to NHS dentistry has been one of the issues Healthwatch teams across England have repeatedly reported on.
In December 2020 Healthwatch England published a What are people telling us report. Between July and September 2020, 38,082 people shared their experiences of using health and social care, providing professionals in that area with a summary of the key issues that the public are telling us about, one of the top three issues was Access to NHS dental care.
The review drew these conclusions
"We have seen access to NHS dentistry grow steadily as an issue over the last seven years, but the pandemic has brought matters to a head. We are now witnessing access issues across England and a spike in enquiries from people looking for help. It is now clear that the current offer is not meeting either routine or urgent care that people require."
One year on from this report, we have reviewed access to NHS Dentists across Bath and North East Somerset.
What did we do?
For our review, carried out in November 2021, we contacted 28 NHS practices in the area directly. We used the NHS website to identify them.
We then asked a series of questions via an online survey:
Are you currently taking on NHS Patients in these categories?
Accepting children (under 18)
Accepting adults (18 and over)
Accepting adults entitled to free dental care
Are you planning to take on new patients in the next three months?
What is the best way for new and existing patients to get in touch with you? (please provide phone number, email address or website URL.
What did we find out?
We discovered that no NHS Dentists in Bath and North East Somerset reported they were currently taking on NHS patients.
No practices reported they were able to take on Children under 18.
No practice reported that they would be able to take on new patients in the next three months
The best way to contact the Dentist practice was via their phone number.
What is the national picture?
What we are finding in Bath and North East Somerset reflects what is happening across England.
Healthwatch England's latest finding show that over the last 18 months public feedback has increased over 5 times compared to pre-pandemic times. It is now nearly a quarter of all feedback received.
The trends shown are that of 8,019 peoples experiences between April 2020 and Sept 2021 four out of five people reported they struggled to access NHS dental care including emergency treatment.
What happens next?
Healthwatch Bath and North East Somerset will continue to monitor and report back on experiences of NHS Dentistry in Bath and North East Somerset.
Healthwatch England is continuing to call on the Government and NHS England to speed up dental contract reform and provide significant and sustained funding to tackle the underlying problems of dental access and affordability.