At the beginning of February, we invited people across B&NES to take part in a month-long survey to find out their views, attitudes, and concerns towards the COVID-19 vaccine roll-out and the communications that have supported this.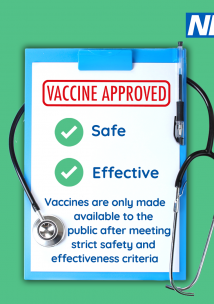 This was part of a wider piece of work undertaken by local Healthwatch throughout England and nationally.
The report focussed on:
Attitudes towards the vaccine
Access to the vaccine for vulnerable groups
Logistical access to the vaccine
Experience of the roll-out
165 people took part in the survey. The majority of people who took part in the survey were aged between 55 – 84 years.
We found that the majority of respondents – nearly 85% - had a very positive attitude towards vaccines in general.
Nearly 90% of respondents had heard positive information about the COVID-19 vaccine.
A similar number felt that the information from the NHS or the Government about the vaccine and its rollout had been communicated clearly and effectively, although there was confusion around the booking process.