Accessible Information Standard
What difference has the Accessible Information Standard made for local people since it was introduced in 2016?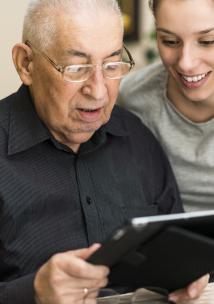 Summary
Since 1 August 2016, the Accessible Information Standard (AIS) has been in place. The AIS aims to make sure that disabled people get information in a way that they can access and understand.
We carried out engagement work with service providers, patients and carers, with a focus on people with a disability, impairment or sensory loss in the autumn and winter of 2017.
Key Findings
There is a lack of public awareness about the AIS.
Services do provided accessible information to patients and have a good knowledge of the need to support people with communications needs.
Providers do not offer accessible information to patients unless they are asked to do so.